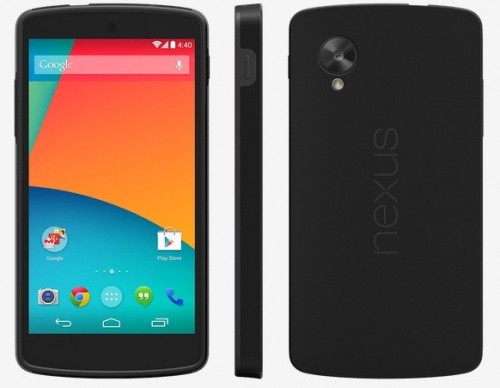 The Nexus 5X has been my primary handset now for a couple of months, I am loving the speed of the device and 4G, but there's something I've been missing, and that's super user access.
My history of rooting Nexus devices is documented on this blog back to the Nexus 1, and touch wood I haven't had any issues in the past… except losing data once in a while.
Rule #1 Backup everything
1. $ sudo apt-get install android-tools-adb
2. Enable USB Debugging in Developer Options
3. $ adb devices to ensure your device is connected properly
4. $ adb backup -all
Then your phone will prompt you to backup all your data.
Before I could do this I needed a way to link the N5X to my PC, as the USB cables that come with the device are USB type C connectors.
Banggood has many options, and for less than $10 US I received a couple of cables to try out, with free delivery.

After this prep I upgraded the living room laptop to Win10, was surfing around a N5x rooting guides and came across an old friend wugfresh 🙂
VERSION 2.1.4 – This program will automatically bring together all the files you need to unlock and root your device in a few clicks, or flash it back to stock and re-lock it. You can also use this program to backup/restore all your important data, flash zips, set file permissions, push and pull files, install apps, generate logcats/bugreports, and much more! With the included file association options, you can perform tasks like flashing zips, installing apps, restoring android backup files, and flashing/booting img files with just a double click! The program includes a full featured interface for automating tasks in TWRP, enhanced restore features, an in-built auto-updater/notification system, 'any build' mode, advanced restore features,'NRT- Live Log' for viewing the adb/fastboot cmds that are run in the background, quick tools utilities, and tools for taking screenshots/screen-recordings. All the latest official Android builds and Nexus devices are supported. The program intelligently and selectively downloads the files it needs for your device and makes sure you are using the latest files available. The program can even auto-detect your device and build. This release brings full Marshmallow root support plus all automated features by utilizing a new system that no longer requires modified boot.imgs. Check out the updated changelog for a more comprehensive breakdown of the feature set and changes in this release.
I meticulously backed up everything I could, and went through the easy to follow wugfresh stages of routing an Android device; all complete in around 2 hours, my only delay was setting up the ADB drivers in Windows, although the SSD on the Lenovo laptop nulls some of the pain of repetitive rebooting 🙂
As the Nexus 5x is wiped when unlocking the bootloader I cheated a little with the restore by copying over the profiles & apps from my Nexus 9 via bluetooth, awesome eh?
So ad blocker now installed, Firefox is secure as can be, I just have to set up the VPN and Firewall.
If you choose the wugfresh method be sure to donate for all of his hard work!