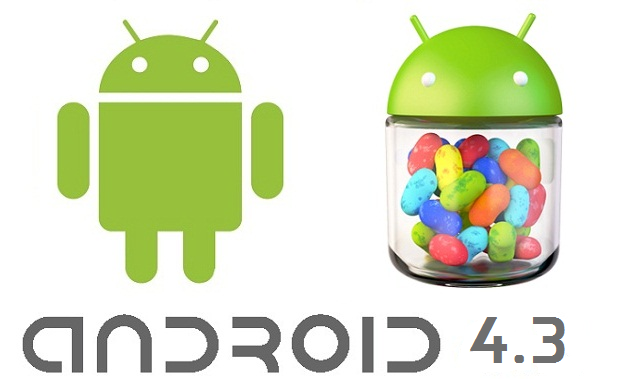 Reports of the OTA arriving are coming in fast and furious

The 4.3 OTA for the Nexus 4 seems to be rolling out en masse, as I'm getting reports from everywhere that it's now available. To check for the OTA yourself, open Settings, scroll down to About phone, and tap the System updates line item.

If you're just not having any luck, the link location has been uncovered. You can download the OTA for manual side loading right here. If you need any assistance, head into the forums and holler.

Happy flashing, and enjoy your new flavor of Jelly Bean!
Sweet, it's like Xmas 😉
Guess this coincides with the news of the new Nexus 7… why not call it the N8, or 7b?
Who cares, another new revision of the great Google OS is on its way!
Lock up your daughters and charge up your devices 🙂
So what are the additional features of 4.3 to look forward to?

1. Restricted profiles

Google added multi-user profiles in the last iteration of Android and it seems the search engine giant wants to enhance that experience through restricted profiles. With the new feature, users can restrict app usage and content consumption on an Android device. So you'll be able to set profiles for each user of the device in case of multiple users. For instance, parents can control what apps or games their kids have access to on their tablets. However, it's worth pointing out that the new restricted feature is only available on Android tablets.

2. Bluetooth Smart Ready

Google seems to be making way for wearable technology by introducing the Bluetooth Smart Ready feature in Android 4.3. Devices running Android 4.3 will now support low-energy Bluetooth Smart accessories like heart rate monitors, pedometers, thermometers and many others. Users can now sync the low energy devices without these affecting the battery usage of the device, as per Google. This feature was missing on Google's mobile operating system, till now. This would also make way for Android friendly wearable tech.

3. Dial-pad Autocomplete

Android 4.3 now adds the autocomplete feature in the dial-pad suggesting contact names or phone numbers when users start keying-in something. This is not a new feature as OEMs like Samsung and HTC had already introduced this feature on to their UI skins running on top of Android, but devices running stock Android were missing it. Users can initiate the feature by going to the app settings and enabling 'Dial Pad autocomplete'

4.Notification Access

The Notification bar has been a popular feature on Android and with Android 4.3, you can control and interact with the status bar notifications. This would allow users to control how notifications are pushed to the primary and connected devices(smart watches, fitness bands). Users will also be able to see all the notifications at one place.

5. OpenGL ES 3.0

If you are a gaming junkie, the new update will definitely excite you. This feature would let Android devices render high quality graphics in games and other apps. Google claims that Android 4.3 supports the new version of the industry standard for high performance graphics. Google also gave a demo of a game showing detailed textures, lens flare, and reflections. This was missing in Android 4.2.

6. Simplified Setup Wizard

Android Jelly Bean now supports corrections to user inputs while signing-in to the device, the first time. This is due to more streamlined user agreements. Now a user can change the information that was keyed-in during the first boot of the device. Google has also introduced faster user switching from the lock screen in case of multiple users.

7. Bluetooth AVRCP

Google devices running Android 4.3 Jelly Bean can sync with Bluetooth enabled car stereos and offer additional functionality. The Bluetooth AVRCP 1.3 version allows stereos to display metadata such as song names when music is being streamed from an Android 4.3 device.

8. Location accuracy features via Wi-Fi scan only mode

Google has now increased the location accuracy of Android devices by allowing location scanning via Wi-Fi.

It now allows apps to get location data through Wi-Fi even when Wi-Fi is set to off and not being used for data access.

9. Keyboard & input

Android 4.3 comes with an upgraded algorithm for tap-typing recognition that makes text input easier while chatting via messages or even while composing emails. It also brings a new emoji keyboard, which we've previously seen in iOS. The update also adds lower latency input for gamepad buttons and joysticks.

10.Hindi support lands on Android 4.3

Google has introduced native local language support to its operating system for Africaans, Amharic, Hindi, Swahili and Zulu. Hindi has finally reached the stock Android operating platform.

With the update, Google has also added support for Hebrew and Arabic (right-to-left) in the home screen, Settings, Phone, People, and Keep apps.

Bonus – New Camera UI

Android 4.3 also offers a new updated Camera app that features a new arch based menu which makes it easier to control and switch camera settings.
For me bugger all fun additions, the last map update was more worthwhile