ODROID-GO Advance
19/02/2020
For my birthday my best mate (aka son) presented me with some cash to buy a game.
Rather than pick up a transient title that I'd play in passing I ordered the latest kit from HardKernel; the merging of two of my favourite pass times, Linux & Retrogames, then awesome handheld Odroid-Go Advance… & it arrived at the weekend 🙂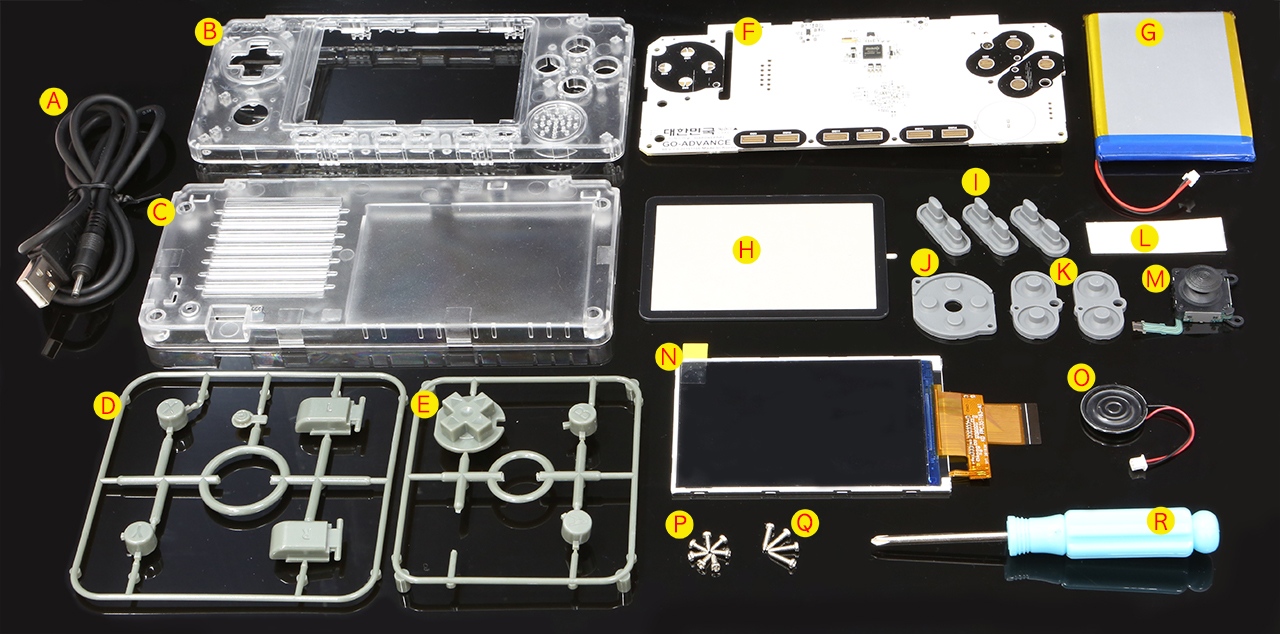 It only took half an hour to put together; the screen and analogue pad cables were a little tricky for my sausage like fingers, and the screen didn't come with the protector already installed, but no serious issues.
I dropped the Ubuntu OS on the SD card first; and it worked great except I couldn't figure out how to run MegaDrive or SNES ROMs.
Second choice Batocera… & it's awesome, works as needed outside of the box 🙂
specs
CPU: RockChip RK3326(Quad-Core ARM Cortex-A35 1.3GHz)
GPU: Mali-G31 Dvalin
Memory: 1GB (DDR3L 786Mhz, 32 Bits bus width)
Storage: SPI Flash(16Mbytes Boot), Micro SD Card slot(UHS-1 Capable interface)
Display: 3.5inch 320×480 TFT LCD (ILI9488, MIPI interface)
Audio: Earphone Jack, 0.5Watt 8Ω Mono
Battery: Li-Polymer 3.7V/3000mAh, Up to 10 hours of continuous game playing time
DC Jack: 5V input, 2.5mm diameter DC plug: A USB charging cable is included in the package.
External I/O: USB 2.0 Host x 1, 10Pin port(I2C, GPIO, IRQ at 3.3Volt)
Input Buttons: F1, F2, F3, F4, F5, F6, A, B, X, Y, Direction Pad, Left Shoulder, Right Shoulder, Analog joystick
Power consumption: Game emulation mode: 250 ~ 500mA (depends on backlit brightness and type of game emulations), Power off mode: <1mA https://youtu.be/okVJe6ywc4c
So the ODROID-GO Advance is now my current favourite retro ROM device, and it plays great 🙂
I've dug out all of my favourite old school titles, and those games that I never had the opportunity to play.
I plan to share more details down the line as I pull together a list of must play titles.
Anyone who is looking for a retro device, I can't rave about this handheld enough; sure I'll post more about it in the future!