The Edward Snowden guide to practical privacy
14/01/2016
Thanks to The Register; here's The Edward Snowden guide to practical privacy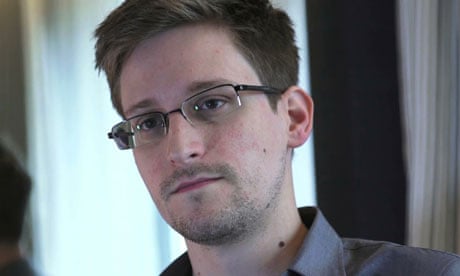 If you're just an average user concerned about your privacy

Use Tor when browsing. You don't have to use Tor all the time (it does slow things down considerably and some sites will also block Tor traffic). But if you are looking at or for something that you feel is sensitive, then either set up your browser to work with Tor or use the Tor browser.
Use an ad-blocker. Says Snowden: "As long as service providers are serving ads with active content that require the use of Javascript to display, that have some kind of active content like Flash embedded in it, anything that can be a vector for attack in your web browser – you should be actively trying to block these."
Use a password manager. It doesn't matter how many surveys and reports come out that tell people to use different passwords and complex passwords, a huge percentage of us maintain borderline idiotic approaches. The simple answer is: get a password manager. It will protect you.
Use two-factor authentication. Many services such as Gmail, Twitter, Dropbox, Hotmail, and Facebook offer this now for no charge. So even if your password does get exposed, you still have a backup such as a text message to your phone to secure your information.
Use apps that protect your information. Snowden suggests the smartphone app Signal, which encrypts both your phone calls and texts. It's free and easy to use. Although of course, following a high-profile argument with the FBI, it would appear that Apple's messaging service is also pretty secure (although Snowden would probably have doubts).
Use the HTTPS Everywhere browser plug-in. This comes from the Electronic Frontier Foundation (EFF) and will try to force all browser communication to be encrypted.
Encrypt your hard drive. This is comparatively easy these days but you have to be careful to do two things: one, have a longish phrase to make it worthwhile; and two, make damn sure you remember that phrase. There will be a slowdown in performance but nothing too bad if you have a modern machine.
Be smart with your security questions. Stop using your mother's maiden name for everything. Likewise your first school. The key is to mix things up as much as possible so if someone does get into one of your accounts, they can't use the same information to get in everywhere else.
After reading this I installed Whisper Systems Signal on my Android devices, and encouraged my friends and family to do the same.
Signal allows you to send encrypted texts and phone calls, all free of charge, combining the original apps TextSecure and RedPhone.
At Open Whisper Systems, we want everyone to have access to advanced secure communication tools that are as easy and reliable to use as making a normal phone call or sending a normal text message.

Over the past year, we've been working to bring the privacy software we've developed for Android to the iPhone, and today we're releasing Signal – free, worldwide, encrypted voice calls for iPhone, and fully compatible with RedPhone for Android.
This free app is a no brainer for anyone who values their privacy, available on Android and iOS.